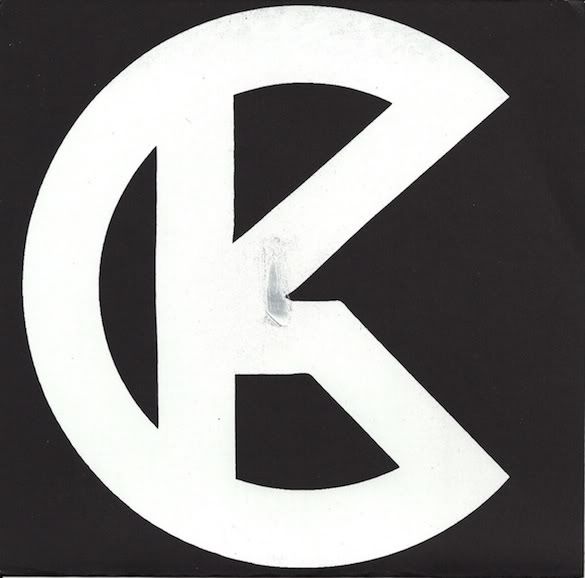 http://www.mediafire.com/?5xut1vo3gm9u1xt
Culture Kids are a punk rock band from San Francisco. The first time I saw them was also the best time. Before the actual show started, some hippies did a reenactment of something involving Jesus, and they left the cross on stage. When the Culture Kids were going to play their singer took it and propped it up upside down. Pretty punk. That was the most energetic I've seen them, and the most energetic I've seen the crowd. A lot of people seemed to be into them, and I slam danced while trying to avoid the beer everyone was slipping on. Eventually the singer got into a fight with some guy who was yelling random stuff in between every song, and had apparently hit a girl. I actually wrote a review of the show for one of my friend's old zines, but I wrote it on a typewriter in 2009, which means I can't paste it here and my friend probably didn't hang on to it anyway.
They played with two great bands that are now broken up, Parasitesgo! and Yankee Kamikazi. In fact, that show was Parasitesgo!'s last. I used to talk to their singer at SF State. Yankee Kamikazi featured members of Abi Yoyos, some of whom recently formed the band Violent Change. Anyways, Culture Kids might have been using someone else's gear that night, because they often use very little distortion, which sounds pretty weak and uninspired live. It makes them seem like a punk band with the volume and intensity turned down. It's clearly on purpose, though, so I guess they want to sound that way.
Due to some printing error, they all have that smudge on the front cover. I bought this from someone in the band (Charles) over myspace summer of 2010. It's self released as far as I can tell. It's been a while, so I imagine it's sold out. They do have a new LP out on
Make A Mess Records
though. The cover is pretty bad. I bought the cassette version before the actual record came out and was pissed to find that there wasn't a lyric sheet. I do, however, like the picture on the back of the 7" lyric sheet.