http://www.mediafire.com/?20zwkay3xwca49l
Available on the
Death Wish Inc.
website.
I finally got my Youth Attack package a few days ago. I had ordered Civilized and Cadaver Dog, as well as Hoax and Salvation. I got the tour editions of the latter two awhile ago, so I was really excited to hear the tapes. I guess they're pressing more of their tapes than they usually do, so it was available longer than the average Youth Attack tape would be. It's eight dollars, which is obviously pricey for a tape, but Youth Attack always has fancy packaging that ups the cost of their releases, so I'm used to it by now.
It comes with a booklet, featuring all the lyrics alongside weird disturbing images from a series of pictures. The lyrics sort of seem to have a common theme running through them. They discuss being genuine and true. A lot of punk songs touch on this, Urban Blight's "Leech" for example. No one in the punk scene likes "fakes" or "outsiders" that come into the scene with ulterior motives and intentions.
Both Civilized and Cadaver Dog come from the Denver, Colorado area. I'm traveling there sometime within the next few months, and hope to see one or both of them. Sometimes I wonder how Mark McCoy picks the bands that go on his label. Even when he was living in California (San Diego), there didn't seem to be a lot of CA bands on Youth Attack, besides maybe California Love. I guess word gets back to McCoy from some YA band on tour or something like that.
Before their name change, Civilized was known as Ego Complex, a name I think they should have stuck with. Civilized is okay too, but Ego Complex is much more memorable as a band name. Two of the songs on this tape are repeats from Ego Complex's rehearsal tape, sold on a previous Youth Attack update.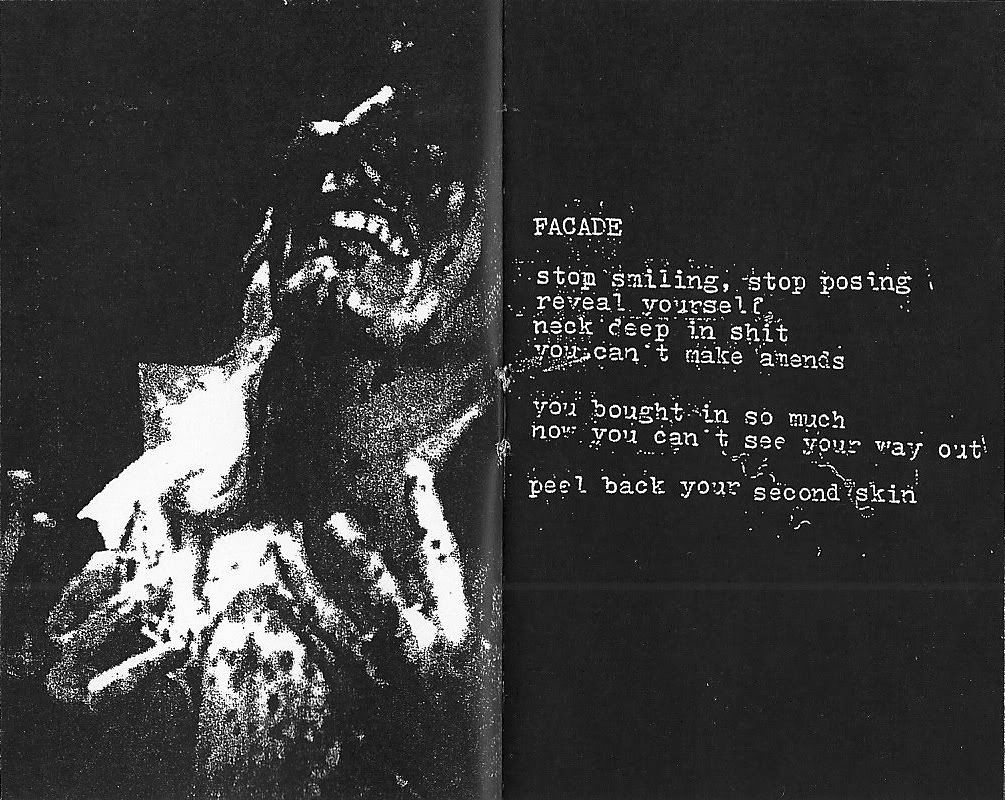 "Negative Reflection" has somewhat of a blown out sound. The vocals are vicious and distorted. It's interesting to hear the change in vocal (and overall) sound from the Ego Complex recordings to this. This was mastered by Will Killingsworth, who runs Dead Air Studios in Western Massachusetts and plays in Failures, Vaccine, Orchid and other bands. He often seems to give the songs he masters a rougher edge, as the same thing happened with the Stressors 7" he mixed. It definitely sounded a lot better afterwards. If your band's songs are in need of mixing/mastering at a relatively low price, he can be contacted at will@deadairstudios.com
This release is about five minutes long, the average length for a tape demo, though these recordings are well above demo quality. I was just noticing how evil sounding the vocals are, especially on the last song. I can be pretty picky about the lengths of tapes/7"/LP's/etc, but I think 5 songs is a pretty good amount. This will be over before you know it, at which point you can turn the tape over (like I did) and start again. As they used to say in the days when tapes were more common, "The program repeats on both sides."