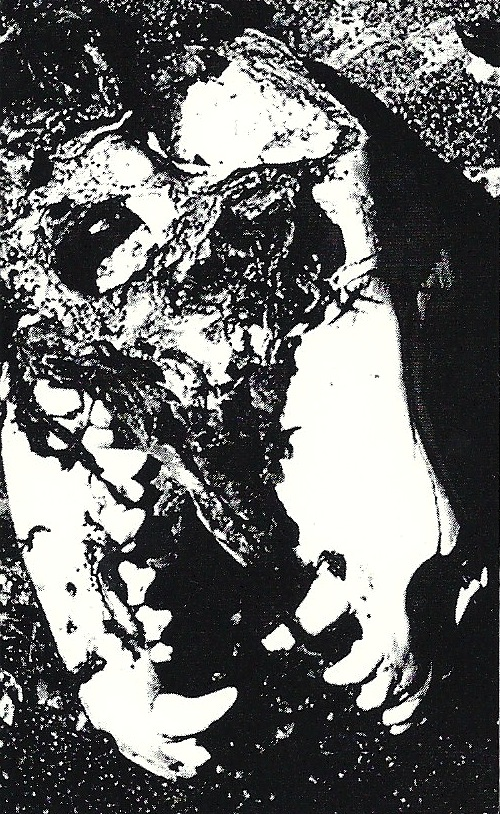 http://www.mediafire.com/?p11f78fwycx8p73
Kevin from Cadaver Dog was nice enough to give me these tracks. I guess the Civilized and Cadaver Dog tapes out on Youth Attack started with the Ego Complex tape being sent to Mark McCoy. He expressed interest in the Denver scene and wanted to hear more bands from that area. It also explains the Negative Degree 7" in the update, which I wish I had purchased as well.
As with most Youth Attack releases, the Cadaver Dog tape came in an unusual format. It unfolds into kind of a cross shape, which was hard to fit on my scanner. I got most of it though.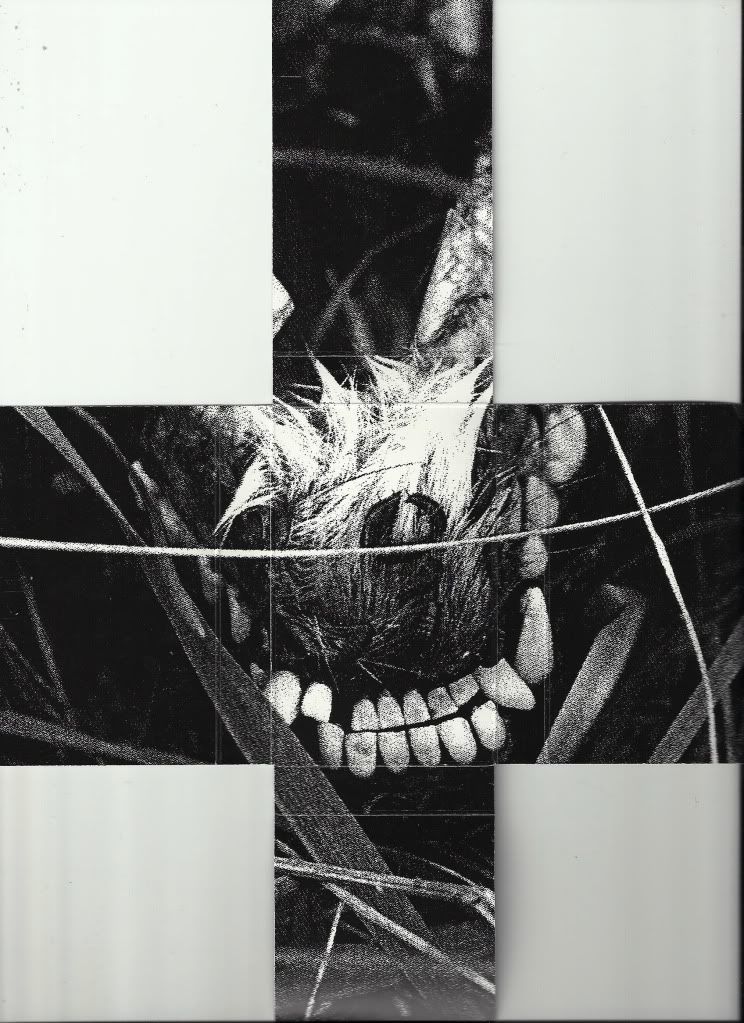 It states the tape was recorded on a 4-track, which is pretty cool. There's something to be said about non digital recordings. One of my favorite Extortion records, "Terminal Cancer," was done on a Yamaha MT3X.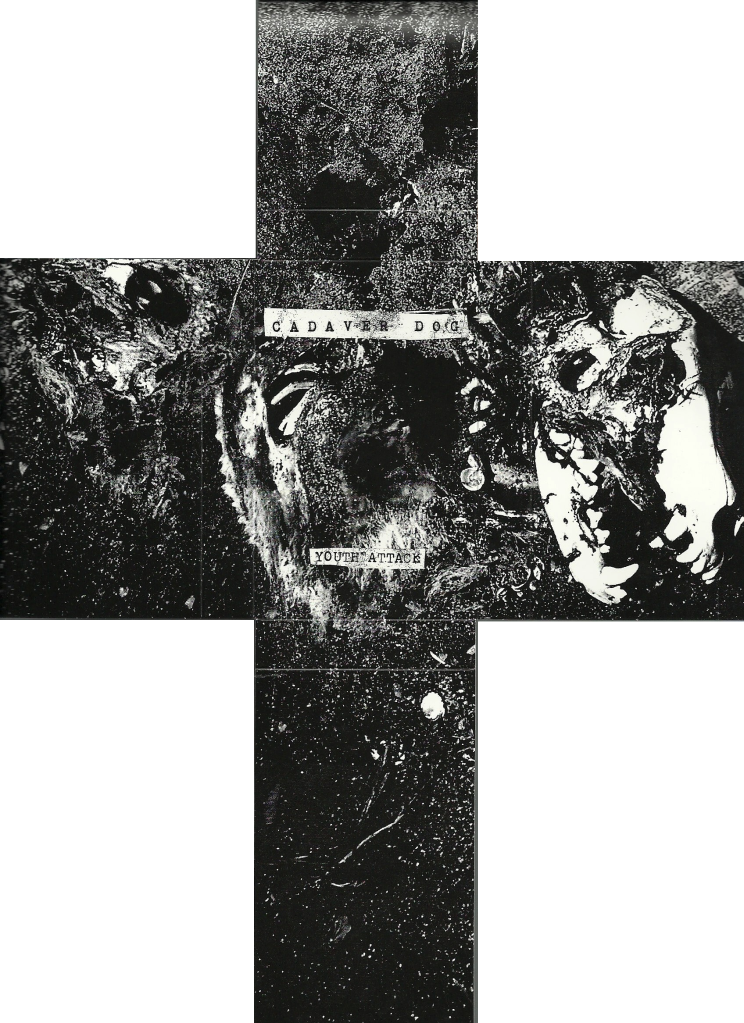 The tape comes enclosed in the lyric sheet, which is held together by a little YA sticker. I usually read the lyrics when I listen to tapes/records, so I just peel one side of the sticker.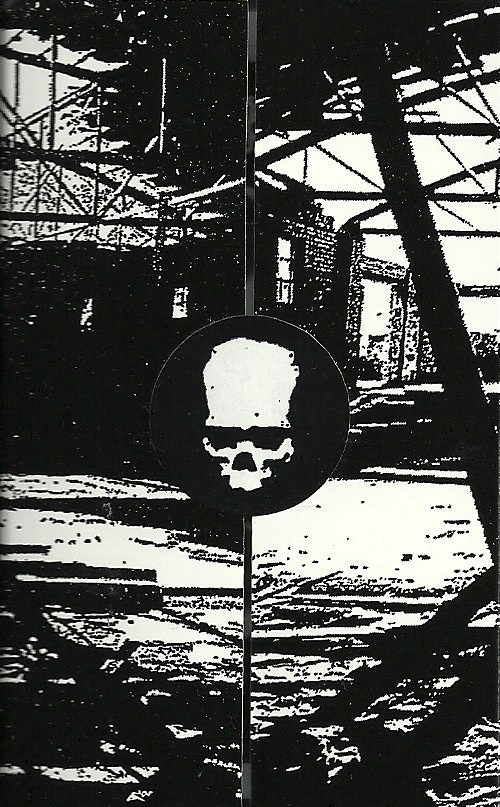 On the back of the lyric sheet is a group photo, taken in a building that's either being constructed or torn down. Handsome black blobs if I do say so myself.
Since my scan of the group picture has the sticker in the corner, I also borrowed this one from
Pain Over Acceptance
.
My favorite from this tape is either "Filed Down" or "Abandoned," the latter of which I get stuck in my head all day when I listen to it. I also like the abrupt stops in "Bloodshot." The lyrics to that song made me think the band might be straight edge, but it could just as easily be about general dislike of drunken assholes at shows. My favorite line is from "Filed Down": "Vacuous hoarder, idle hands, a dog gnashing its filed down fangs." You can also never go wrong with the classic "Get the fuck away."
"Abandoned" always implants itself in my brain after I listen to this release, and makes for a great last song. This (and Civilized) have sold out at the Youth Attack website, but can be purchased at
Death Wish Inc.
Cadaver Dog can also be purchased at the
Honey Crisp Distro
(for a dollar cheaper than Death Wish).
The Cadaver Dog and Civilized tape release show was actually tonight. I'm sure it was great.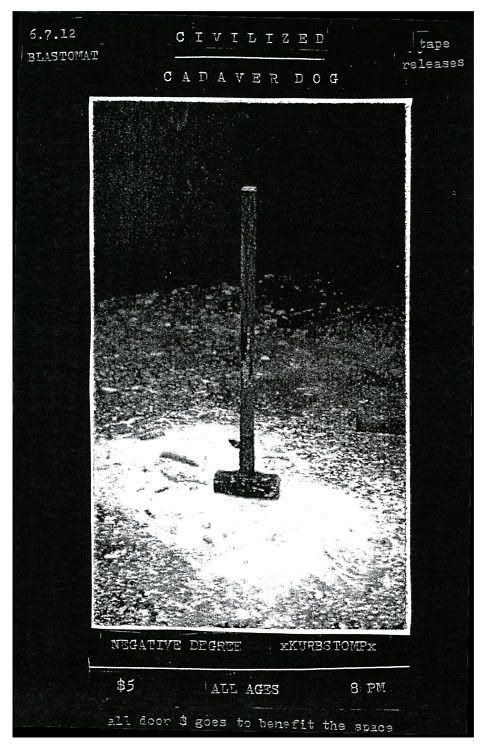 Oh and here's Cadaver Dog doing "Filed Down" and a cover of "Mad at the World."