http://www.mediafire.com/?urwx4vjwcf77kw9
Raw Meat are a band formed from the remains of Nomos. At least that's what I thought before I saw pictures from Nomos' set at Not Dead Yet in November of this year. So either they aren't broken up or they just played that fest as some sort of special occasion. Then again, it could just be mislabeled pictures of Raw Meat, as I haven't seen any flyers from the fest that show Nomos played. Anyway, this intro sucks but I don't know a lot about the band so I'm not sure what to say.

This tape was remixed by Will Killingsworth and will be released as a 7" in the future. The cover looks fairly bad, but maybe I just saw the test press or something. You can find more about/contact the band at rawmeatband.tumblr.com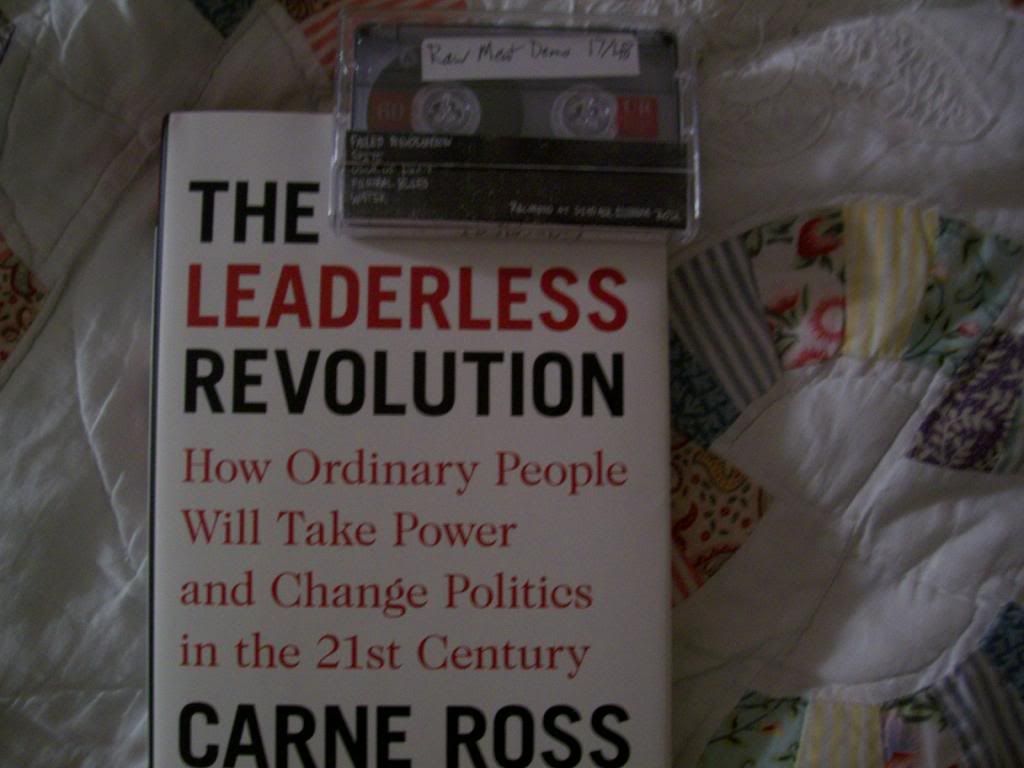 Whoever mailed me my copy was nice enough to include a book that I vow to read someday. Thanks.
It was produced in a pretty small quantity, but it's possible that they made more later. I'm not sure. My favorite song on the tape is Spite, I like the verse riff a lot. That's about it. I always feel so lazy with this blog because I post once a month, if that. Gotta go study for a final tomorrow, see ya later.