http://www.mediafire.com/?8d19cb2p5vda6w8
The Suicide Dragons were a garage rock band with the patience of a hardcore band, which is why I like them. Only two of the songs on this album reach the minute mark. I like this style with the added bonus of no drawn out songs or long guitar solos. Their lyrics are generally light hearted and simple. My favorite songs are the opening track, "Awesome Death Blues" and the first song I ever heard by them, "Silly Girl" (it's not a Descendents cover by the way).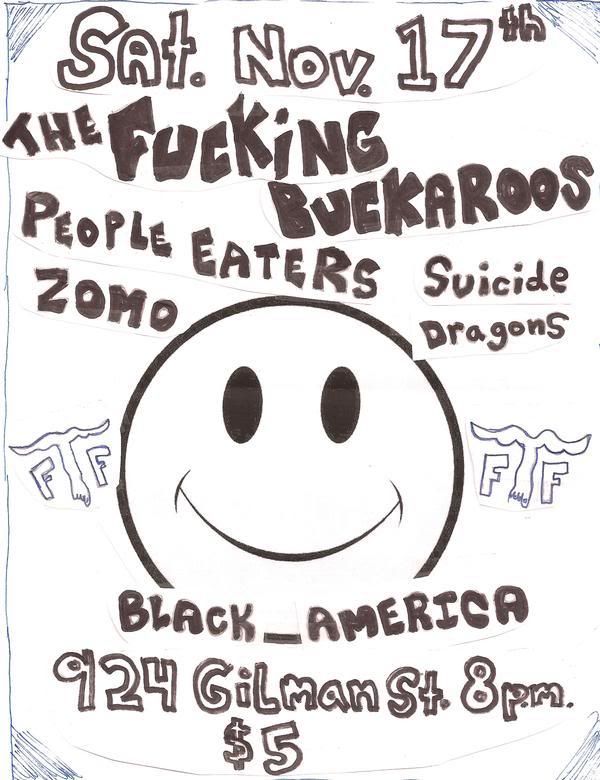 One of my old bands played with them at the skatepark in Walnut Creek, in maybe 2008. We didn't really fit in with the rest of the line-up. Good show though, for being outside. I think the cops came when a noise band started playing.
Their last show was March 30th, 2011, but I had forgotten about them by then. I don't remember what caused me to seek out their album about a year ago, but i'm glad I did.