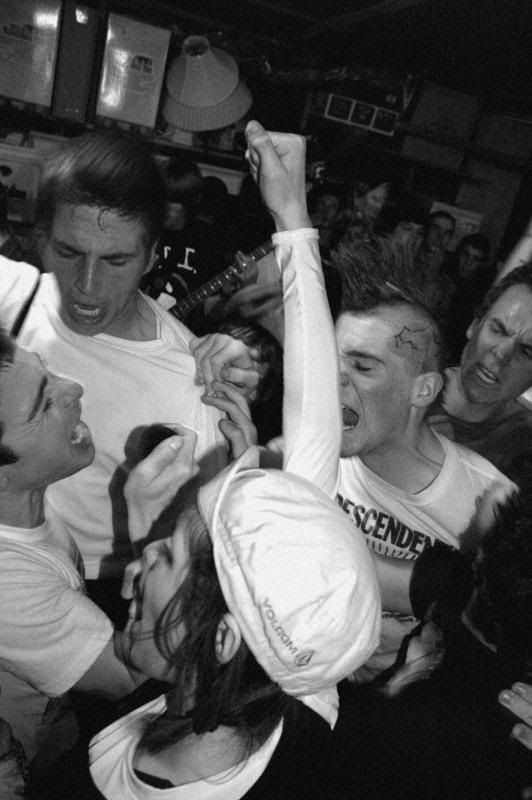 http://www.mediafire.com/?s6rwmtbly2838a0
The Schizos were a band that existed from the summer of 2006 to the summer of 2007. Our singer, Alex, was inflammatory from the very first show, stealing another band's drinks and challenging them to "fight us in the pit." Our guitarist Dom, on the other hand, was the nicest guy in the world, and apologized profusely. I'm not sure if our drummer Tyler cared either way. But Alex pissed people off wherever we went, intentionally or otherwise. He got us banned from The Red House for smashing a microphone on the stage as well as his head. We broke up before our last show, which included Circle One and Dr. Know.
This EP was recorded at Punk Barn Studios, which was literally a barn that had been cleaned out and filled with recording equipment. There's plenty of mess ups on my part, as some of these songs were fairly new to me when we recorded them.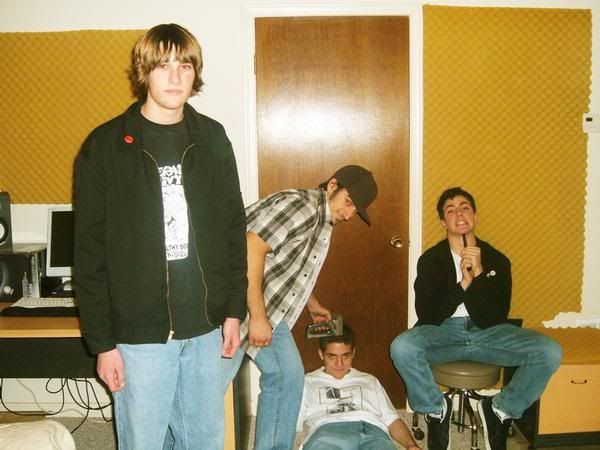 "Forbidden Fruit" ends with us ripping off "Wipeout," as well as Skull Stomp and others making orgasm noises (it's a weird sex song). Every one of our releases included an on the spot improvised song, and this was no exception. Strangely enough, I didn't even listen to Black Flag back then, though Dom was clearly influenced by them.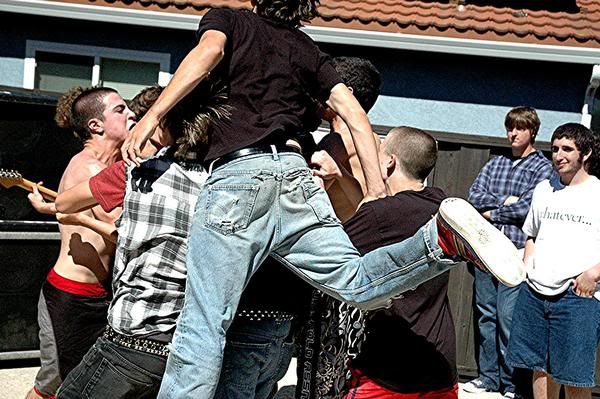 The name Bivens comes from someone Dom interacted with on-line, but the name is basically irrelevant to the music. I decided to put the album cover (which features Bivens himself) last because it obviously looks terrible (though that's probably purposeful).
Alex went on to sing in Black America, a band that pissed more people off than he could ever have dreamed. Tyler drummed for a short-lived band called One Punch but I'm not sure what he's up to now. Dom traveled to Europe and did some DJ stuff for a while, before returning to California and joining Beat Guts. After their first release, he quit to focus on school, I think, and was replaced by John of Stressors and Easy Living. Jackson (also of Easy Living) joined on second guitar. I later played in the newly reformed Cocksnot, the first real punk band I ever joined in high school. That dissolved and turned into Stressors, which I'm still in today. Wow, that was long and unnecessary. Enjoy these highly flawed tracks.