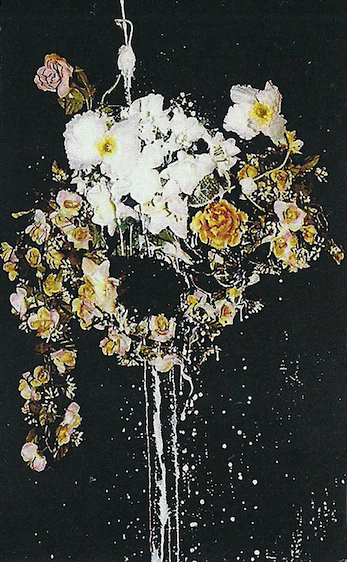 http://www.mediafire.com/?9ou3b2laxhnb3uz
I just got back from playing a show with Systematik and Permanent Ruin, so now is as good a time as any to post new music.
Posthumous releases are always a little depressing to me, because it means I'll never be able to go see the artist play the songs contained on the album. This is Total Abuse's last release, and even if they play another "last show" somewhere, it probably won't be near me. I did see them twice, two days in a row, but at the time I didn't really listen to them and didn't appreciate seeing them like I would today. The last time they played in the Bay Area I was at the beach. I'm sure it was a good show though: Total Abuse, Zero Progress, Ecoli, and Streetwalkers. Fuck. As a side note, the first time I saw Total Abuse was also the first show at The Swamp, a venue (basement) in Oakland that my band plays way too often.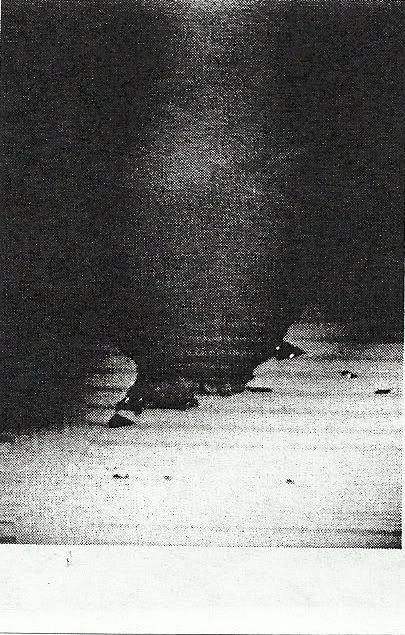 Rusty Kelley is the singer of Total Abuse, and his interest in noise music has crept into all of their LP's. The opening track, entitled "Final Passage," makes for decent background noise if you're into that kind of thing. Every time I try to listen my mind wanders on to other things. I don't listen to noise, so I can't properly describe it. It starts out with feedback, then some indecipherable guitar clanging, and continues on with distant screaming voices. As I was typing that last line, my cat called out from upstairs in her strange chittery way. I think the ghost of Rusty Kelley's character from Cabin Fever 2 is in the house. Anyways, that goes on for six minutes before some sort of whirring saw is heard, and possibly a hammmer......hammering? A long noisy track also opens Total Abuse's self titled LP, but I only listened to it once in its entirety and deleted it. Once they've bored you into a stupor, it's time to let you listen to the good stuff.
Overall, this LP is certainly on par with their others. The vocals sound different though, because unlike on their previous efforts, Rusty's voice is relatively left alone, and less distorted. He also seems to be singing in a higher tone than usual, but I'm not sure why that is. Unfortunately, it doesn't come with a lyric sheet, but you can make out some of the words when you have finely tuned noisy punk ears like I do. The topics are similar to their previous releases: self disgust, sexuality, and others things that make you go "ew" in the night (like drug addiction). "Hogg" appears to be somewhat of a sequel to "Sex Pig" from their first 7".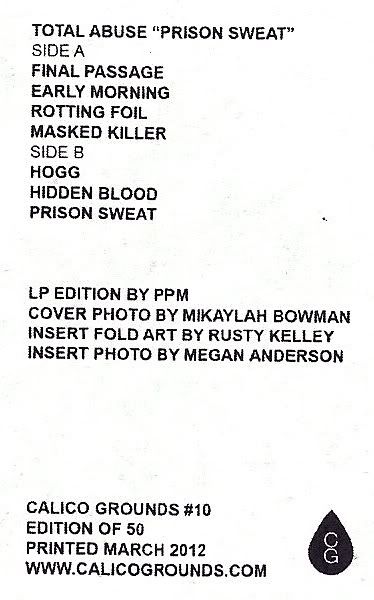 The tape ends with cymbal crashes, reverbed words shouted ad infinitum, and after awhile, the sound of dripping water. I'm not sure if the water is supposed to further disgust you (the tape is called Prison Sweat after all) but to me it sounds kind of comforting, and makes me think of a leaky house in the rain, or a fountain. Then the water dies away and you can go back to living your life. If you want.
An interesting interview with Rusty Kelley conducted by the Bay Area's own Matt Saincome of Zero Progress is available to read on-line in issue 3 of
Punks! Punks! Punks!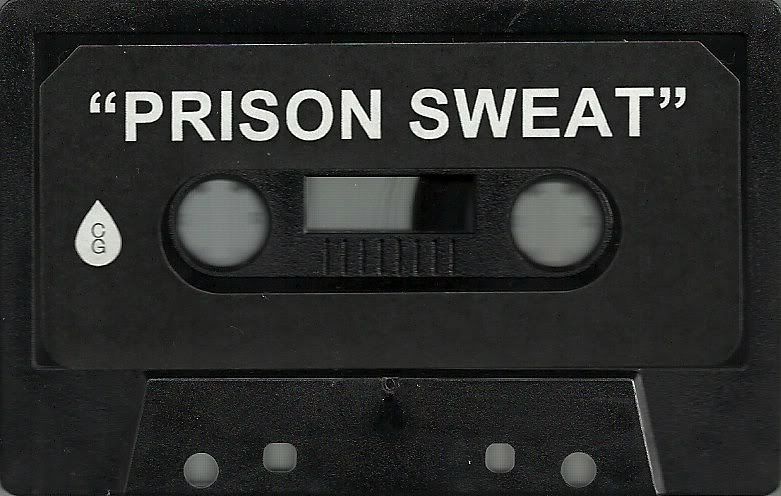 Ian Mackaye is interviewed in the same issue, so now you have no excuse not to read it, right?