http://www.mediafire.com/?1afh2khjhb98am7
Available on
Video Disease Records
Yadokai is a band I've posted on here before. Stressors played with them, Needles and On Parade at 1-2-3-4 Go! Records in Oakland and I nabbed the flyer after the show.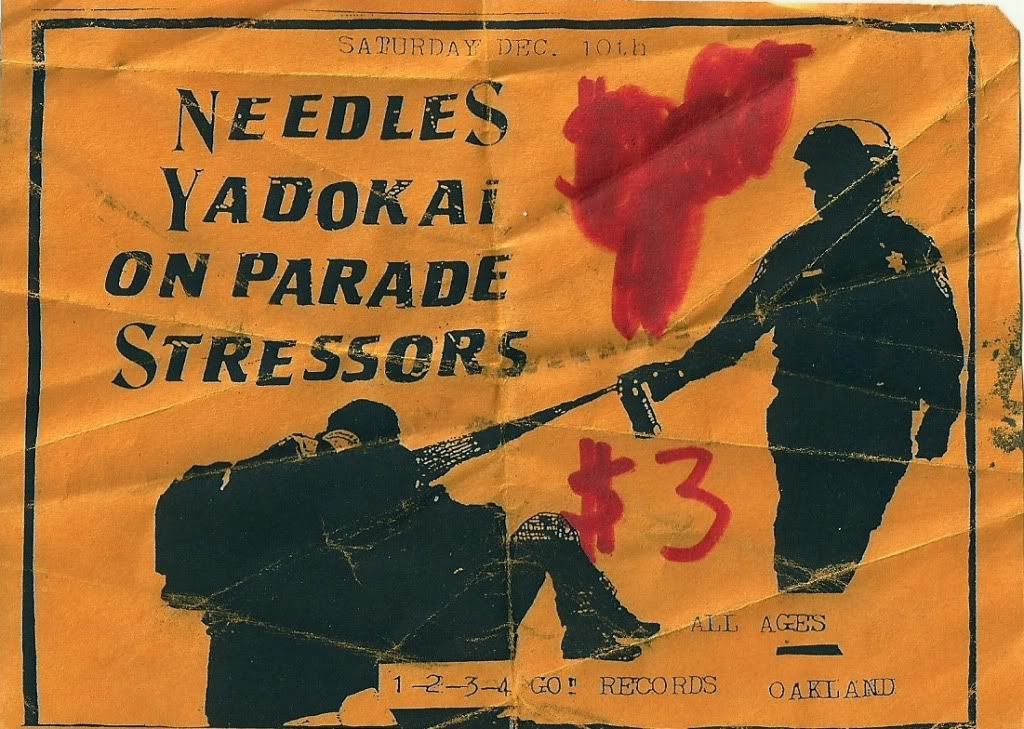 Their bassist Max also sold me this pre-release version of their 2nd 7". It's in a similar style compared to the demo, though it's recorded better. It has three songs, but I like "An Apparition" the best because it has a cool breakdown at the end, and the most interesting lyrics. I actually just noticed that there's a volume jump between An Apparition and Contrition, but It's 6am and I'm going to bed soon so maybe I'll fix it later. I had to separate the tracks a few times because I kept having problems with gaps between the songs.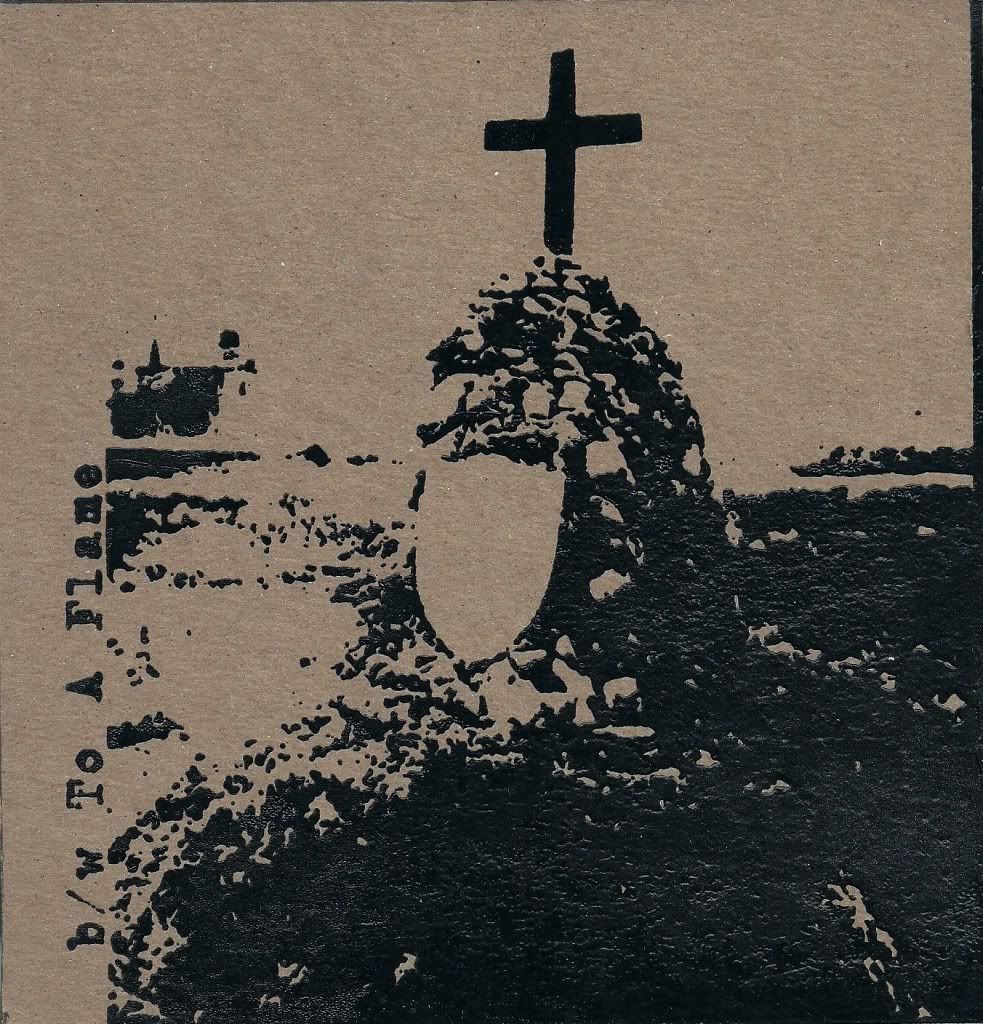 Daiki, who plays guitar on this record, lives in San Diego now, but he comes to the San Francisco Bay Area occasionally to play with Yadokai. He's also coming back for one of his other bands, Vaccuum, who is playing with Antisect and Bloodkrow Butcher in late May.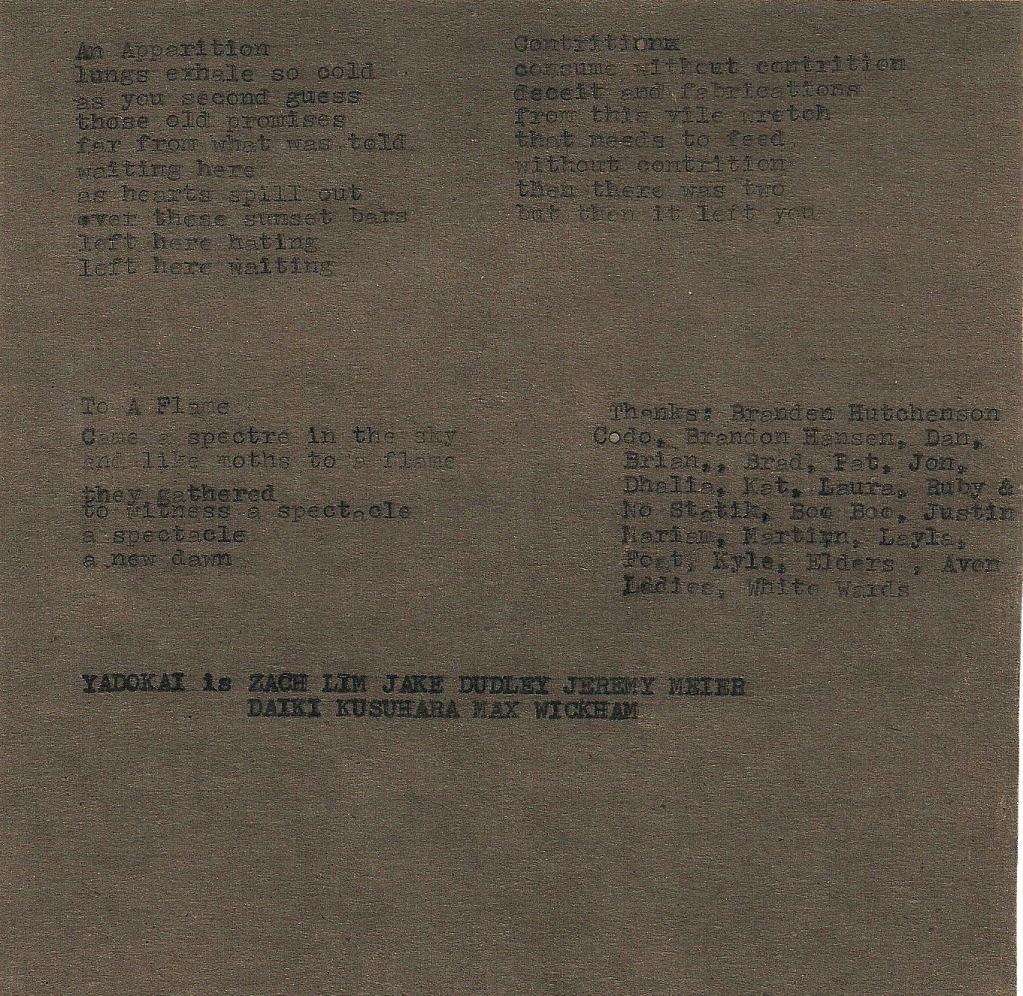 I don't know the singer, so I can't say much about him other than that he likes herping, which is a word I find amusing. He has a blog where he posts snakes, lizards and other weird stuff.
Behold!
Jake, the other guitarist, and Max also play in Hunting Party, a new(ish) punk band who just released a 7" on
Hesitation Wound Records
.